The NBA All-Star draft is this Thursday, 2/7/19 at 7pm ET on NBA on TNT, so we wanted to release our final All-Star Predictions ahead of the highly anticipated live TV event.
Current standings in our challenge look like this:
Marcus: 33 points
Pup: 33 points
HurriKahane: 31 points
The final stage of our All-Star Predictions series allows each of us to build the two teams how we believe they'll be drafted. Any players below highlighted in red were incorrect picks by each manager in our predictions and therefore, no points will be rewarded for these players if they're on the correct team. Each manager receives 1 point per player on the correct team for all  non-red highlighted players (but it's still fun to see who can get the draft as close to correct overall either way).
HurriKahane:
Starter 1: 

Giannis Antetokounmpo

Starter 2:

 

Steph Curry (

Russell Westbrook)

Starter 3: James Harden

Starter 4: Kawhi Leonard

Starter 5:

 

Paul George (

Anthony Davis)

Bench 2: 

Klay Thompson (Jrue Holiday)

Bench 5: 

Karl-Anthony Towns

Bench 6: 

Khris Middleton (Jimmy Butler) 
Team LeBron
Starter 1: LeBron James

Starter 2: Kevin Durant

Bench 2: 

Russell Westbrook

Bench 5:

Nikola Vucevic (Andre Drummond) 

Bench 6:

Lamarcus Aldridge (DeMar Derozan)

 

Bench 7: 

D'Angelo Russell (John Wall) 
Pup:
Team Giannis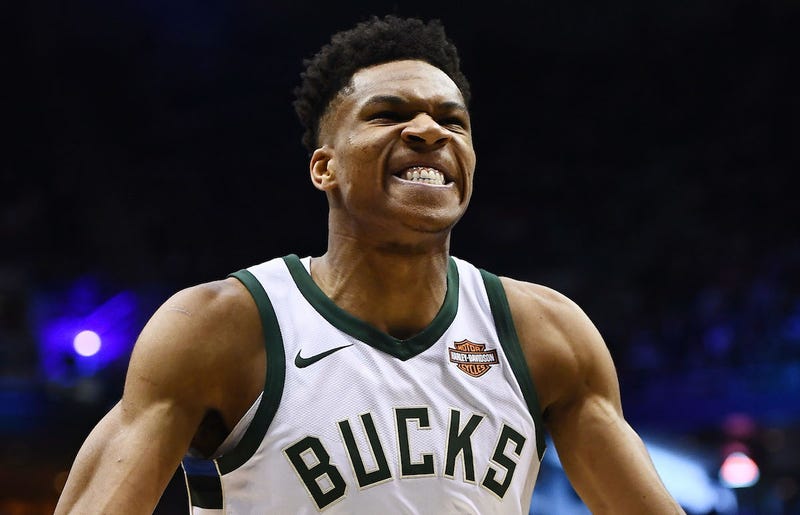 Starter 1: Giannis Antetokounmpo

Starter 3: James Harden

Starter 5: Paul George (Anthony Davis)

Bench 6: Lamarcus Aldridge (Tobias Harris)

Bench 7: D'Angelo Russell (Jimmy Butler)
Team LeBron:
Starter 1: LeBron James

Starter 2: Steph Curry

Starter 4: Kyrie Irving

Starter 5:

Kemba Walker (Ben Simmons)

Bench 2: R

ussell Westbrook

Bench 3: 

Karl-Anthony Towns (DeMar DeRozan)
Marcus:
Team Giannis:
Starter 1: Giannis Antetokounmpo
Starter 2: Steph Curry
Starter 3: Joel Embiid
Starter 4: James Harden
Starter 5: Paul George (Anthony Davis)
Bench 1: Khris Middleton (Andre Drummond)
Bench 2:

Russell Westbrook

Bench 3: Karl-Anthony Towns (DeMar DeRozan)
Bench 4:

Bradley Beal

Bench 5:

Kyle Lowry

Bench 6:

Damian Lillard

Bench 7:

Nikola Vucevic
Team LeBron:
Starter 1: LeBron James
Starter 2: Kawhi Leonard
Starter 3: Kevin Durant
Starter 4: Kyrie Irving
Starter 5: Kemba Walker
Bench 1:

Anthony Davis

Bench 2: Klay Thompson (Derrick Rose)
Bench 3:

Blake Griffin

Bench 4:

Ben Simmons

Bench 5:

Nikola Jokic

Bench 6: Lamarcus Aldridge (Rudy Gobert)
Bench 7: D'Angelo Russell (Jimmy Butler)