Week 9 of the NBA Season is past it's halfway point and this weekend is shaping up to be a doozy. For this week's League Pass Weekend Watch, I'm turning to the class of the East as they have away games on Friday and Sunday to close out a 4 game West Coast road trip.
Toronto Raptors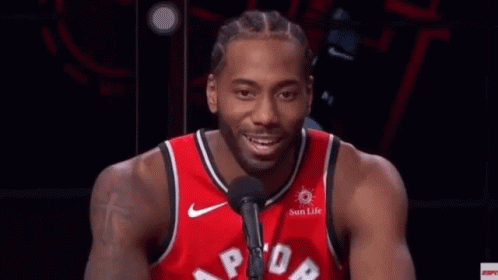 The Raptors are in a tier of their own right now in the East (and maybe the entire NBA).  They're currently sitting at 23-7 with a 3.5 game lead on the Bucks and Sixers for 1st place.  They've already kicked off their road trip with a 24 point win at the Clippers on Tuesday night and then a 20 point win in Golden State Wednesday night, and they accomplished these back-to-back road blowouts WITHOUT Kawhi Leonard playing.
Portland is currently sitting in 9th place, but they're only 2.5 games behind the 4 seed and 3.5 out of first place.  Portland is a very good home team, with a 10-4 record at the Moda Center so far this season.  These two teams face off for the first of two matchups this season and it should be a good one (even if Kawhi sits again).
Prediction: Portland wins: 122 to 119
These two teams square off for the 2nd of two matchups this season, with Denver taking the first game in Toronto on Dec. 3rd 106-103. Jokic went off in that game, notching a triple double, and made three free throws in the final seven seconds to give the Nuggets a three point lead. Kyle Lowry missed a three pointer at the buzzer to send the game to overtime.  Toronto will definitely be looking for revenge here, but expect a close game are not just a very good team this year, they're also a great home team with that mile high home court advantage. If Kawhi does in fact miss the game on Friday against the Blazers, I expect him to return for this one and lead the Raptors to victory.
Prediction: Toronto wins: 111 to 108